Modular kitchens are hugely popular in India. As a prime room of the house, homeowners are investing more and more in the overall aesthetics and practicality of a modular kitchen within their home. However, finalizing the modular kitchen can be challenge. First you have to consider budget and quality, then come the final decisions for layout, accessories, colors, and finishes. Nevertheless, before all of the smaller decisions, the first question is whether to go for a locally-made or European-made modular kitchen. The differences between the two of them are given below.
Popularity: Indian style modular kitchens are more popular and receive more visits and recognition than European style modular kitchens. In India, there are a number of foreign players for modular kitchens. However, there are also a number of Indian players, and then there are other players that import modular kitchens from places such as Italy. However, Indian style modular kitchens are generated the most response with the potential customer, and are perceived as being more friendly to Indian conditions and cooking.
Price: European style kitchens are typically more expensive. These kitchens can go up to 15-25 lakhs, and are designed for the higher-end customer. However, Indian style modular kitchens can start as low as Rs. 50,000, and can go up to 7-8 lakhs, depending on the design elements and features.
Quality: European style modular kitchens are composed of premium quality raw materials. However, the price grows exponentially with the use of high-quality materials. In Indian style kitchens, the quality of the kitchen cabinet is lower, keeping it budget-friendly for today's consumer. At ModSpace.in, we are able to provide that exact, European style finish, and lower price points.
Layout: The overall layout in both Indian and European style modular kitchens differs slightly. Indian style kitchens are known to enhance the floor space and give more counter space for multiple users to work, making it friendly household staff to operate within the kitchen. European style kitchens are smaller, and have all kitchen tasks coordinated into a central space, making it ideal for the single or a couple users.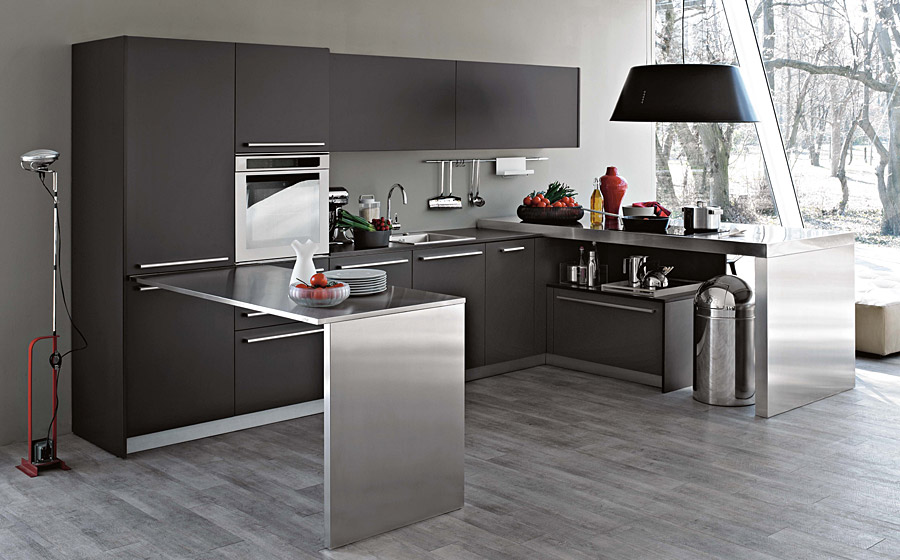 Best of Both Worlds: The ideal modular kitchen is actually a mix and max of both the Indian style and the European style modular kitchens. ModSpace.in offers just that. Our modular kitchens are finished to European quality, using superior raw materials, and they are designed to withstand the rigors of Indian cooking. With a local manufacturing facility, the ModSpace.in kitchen is budget-friendly, catering to India's contemporary customer. Therefore, for choosing your modular kitchen, consider the elements of price, quality, and design to choose the best kitchen for you!